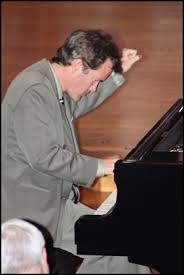 "Michael Chertock revealed himself as a first-rate pianist and an interpreter of noticeable interest through the freshness that he brought to these familiar scores... "
Claude Gingras, La Presse Montreal.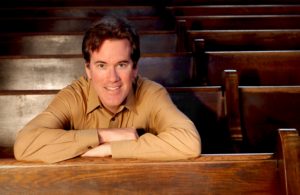 "Michael Chertock brilliantly performing the concerto ..." (Tchaikovsky's Piano Concerto No. 1)
Barry Courter, Chatanooga Times
Upcoming Schedule

January 26
MASTER CLASS FOR THE KEYBOARD TEACHERS ASSOCIATION OF CINCINNATI
Recital Hall at Willis Music, Kenwood, OH
February 4
MASTER CLASS FOR THE MUSIC TEACHERS NATIONAL ASSOCIATION
broadcast live from MTNA Headquarters at 2 p.m.
March 1
MUSIC ON THE AVENUE
Piano Recital
MOZART, CHOPIN, RAVEL & STRAVINSKY
St. John's United Church of Christ, Bellevue, KY
March 4
MIAMI UNIVERSITY SYMPHONY ORCHESTRA
Ricardo Averbach, conducting
ROGER DAVIS Piano Concerto in F
Music Hall, Cincinnati, OH
March 10
BLUE ASH MONTGOMERY SYMPHONY ORCHESTRA
Young Artists Concerto Concert
Michael Chertock, conducting
6 p.m., St. Barnabas Church, Montgomery, OH
April 1
FIRST MONDAY CONCERT SERIES
Violin & Piano Recital
Jason Posnock, violin, Michael Chertock, piano
BEETHOVEN & STRAUSS
12:30 p.m., Porter Center, Brevard, NC
May 12
PIANO RECITAL
Wyoming Presbyterian Church, Wyoming, OH
May 27
BLUE ASH MONTGOMERY SYMPHONY ORCHESTRA
Michael Chertock, conducting
GERSHWIN, DVORAK, BERLIN
7 p.m., Blue Ash Towne Square, Blue Ash, OH
July 3
BLUE ASH MONTGOMERY SYMPHONY ORCHESTRA
Michael Chertock, conducting
"Super Heroes & Super Divas"
7:30 p.m., Montgomery Park, Montgomery, OH
September 1
BLUE ASH MONTGOMERY SYMPHONY ORCHESTRA
Michael Chertock, conducting
"101 Reasons to like BAMSO"
BERNSTEIN, ROGERS and HAMMERSTEIN, & RIMSKY-KORSAKOV
7 p.m., Blue Ash Towne Square, Blue Ash, OH